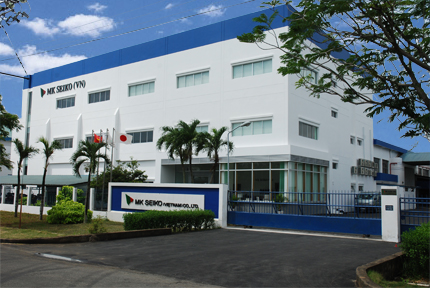 As 100% subsidiary of MK SEIKO JAPAN. We hava been established at HO CHI MINH CITY in VIETNAM since September 1995.

VIETNAM is a country which is having a high development area in the world and is also found as a country with an infinite potentiality.

For getting same JAPANESE QUALITY in VIETNAM, we have adopted japanese factory control system and also have imported japanese processing machineries and facilities.
We believe that you can be satisfied with our quality.